Choose Your Dream Mountain Bike Holiday
Here you have all our mountain bike holidays with a short description. You can use some of the unique qualities of each holiday to try and help you choose which might suit you. Of course we are always more than happy to talk you through the options and help you choose a mountain bike holiday which will suit you. The reality is that most people end up coming back again and again and trying more than one holiday.
---
---
Click on a property and start filtering.
Don't Take Our Word For It
At basqueMTB we judge ourselves by what our customers tell us. It is critical for us and over the years it has shaped our mountain bike holidays. Trips have changed, or been dropped altogether and over the years we have evolved our holidays. Have a look at what our mountain biking guests tell us.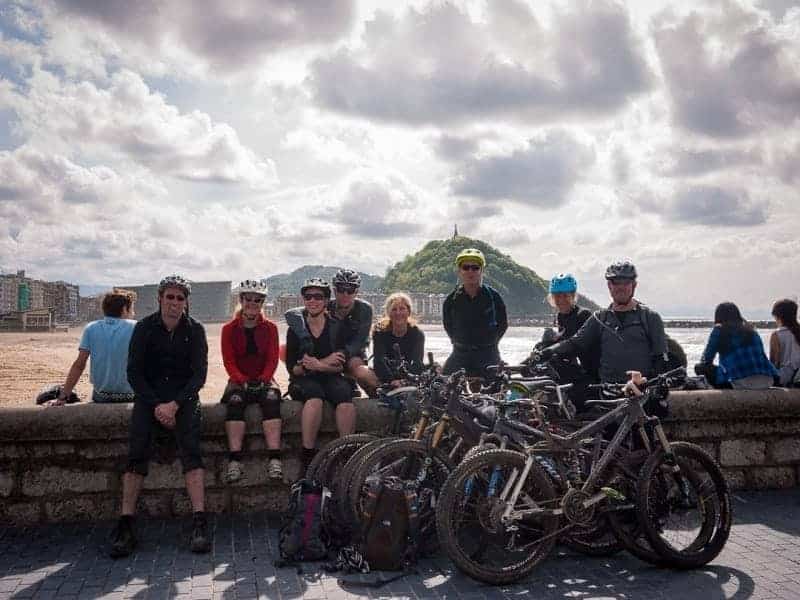 MTB
Experiences
Previous guests on our holidays share their experiences.
Feedback From Guests
We judge ourselves on what our guests tell us. You probably should too!
Jul 27, 2020
High Hopes
We had high hopes for our trip and it was even better than expected. The town, the house, the guides, the trails were all awesome. It was great getting to know the other riders and going out for dinner with them in Hondarribia each night. The riding was perfect for our level - challenging but doable. It was fun to ride trails that were quite different to what we ride here in NZ. We rented bikes and were very happy with them. We will return, and recommend Basque MTB to all our friends!
Jun 27, 2020
Good Challenge
I was afraid the rides would be too easy - they were actually a good challenge. This, paired with 5 full days of riding really increased my skills/ability a big notch. I'm a better rider as I could go over some blockages I had. Really nice!
Nov 27, 2019
Great Week
Just a great week. We had bad luck with the weather, but everything else was so good that it didn't matter - had six fantastic days on the bike, all different and all memorable, through snow, rain and sunshine. Roll on next year.
Nov 27, 2019
Epic
Epic. I know thats not useful for the site but thats all I have right now.
Oct 27, 2019
Awesome Week
I did the High Pyrenees trip. Had an awesome week with Doug, Antonio, Igor, Carlos and Borha. Good accommodation, well skilled guides, good uplifts. Everything is very well organized. The trails are insane! Rocky, fast, steep, switchbacks, enormous descents and some climbing. It's just pure enduro heaven. Take care that as a rider you must be fit and experienced to take part in a trip like this. It's intense (as well as the amounts of delicious dinners). I will definitely be back next season.