---
ELECTRIC BASQUE eBIKE HOLIDAY | SPAIN
Is the Basque Coast Holiday Suitable for eBikes?
The Basque Coast works really well as an eBike holiday, or even with mixed groups. There are some really interesting trails where uplift is not possible and a good electric mountain bike allows us to enjoy these areas. We ride a mixture of our standard shuttle trails, the trails which are higher up and some totally new areas.
We have lots of experience running eBike trips, we have organised all of Orbea's eBike launches over the last 5 years as well as using our own eBikes a lot. Currently we don't have our own eBikes to rent but if you are unable to travel with yours please ask us for options.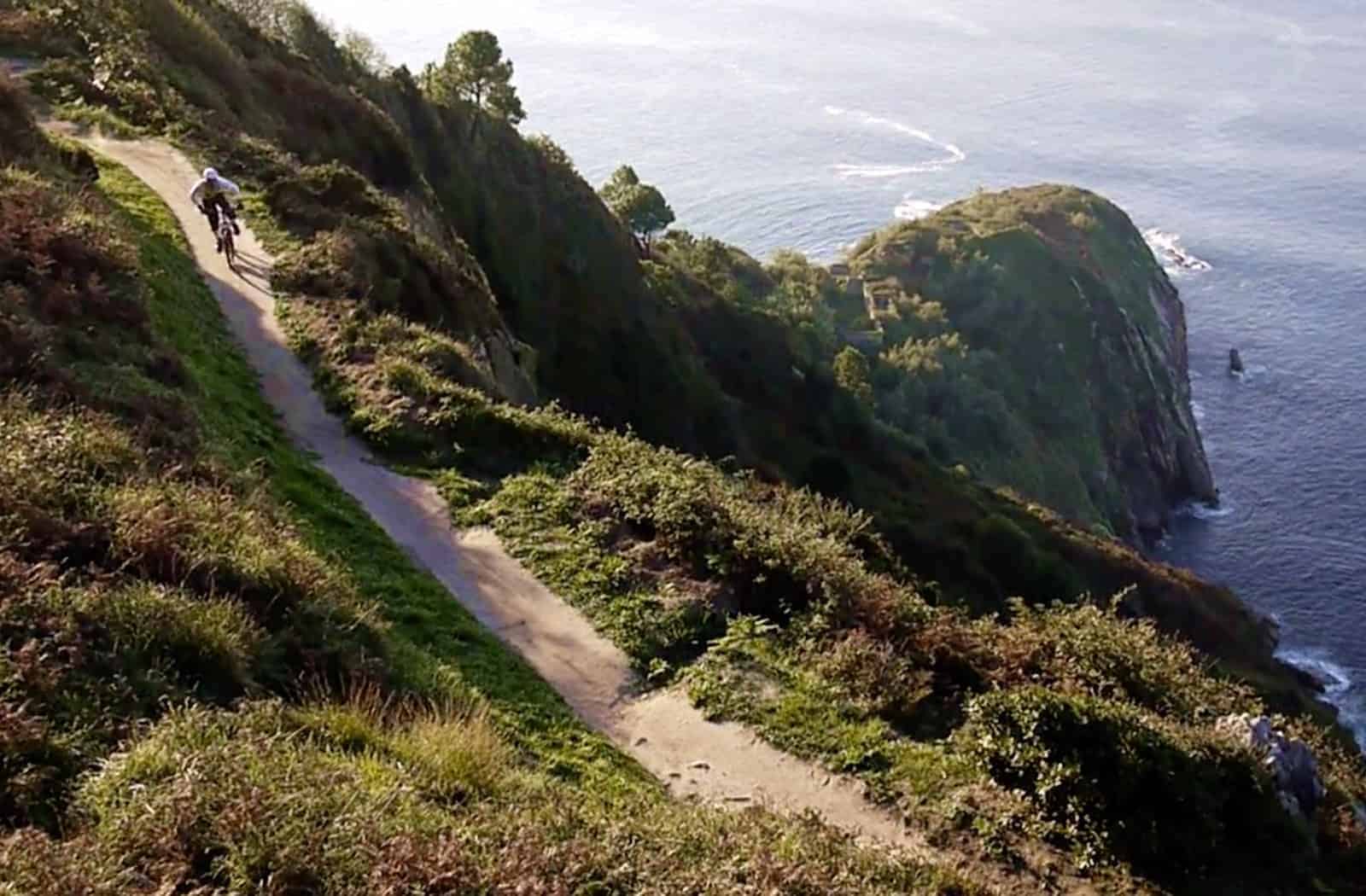 Our vision of how eMTB holidays should work is a clever mixture of shuttles and pedalling. We use our vans to gain height, making sure that your battery goes a long way, and then we pedal to enjoy the best trails. This way for around 1000-1500m of climbing we can enjoy twice the amount of descending.
---
How does Electric Basque Compare?
All the rest of the other details and prices are the same as our standard Basque Coast holidays. We currently don't have a trip scheduled in the calendar for 2023 but if you have a group please get in touch and we would be delighted to add a special trip for you.
---
---
ELECTRIC BASQUE COAST | RELATED PAGES
Have a look at our Basque Coast holiday page for more details. Or as another alternative why not look at our Electric Pyrenees holiday?
Or Check Our Latest Stories