Preparing For Your Mountain Bike Holiday
"Should you work on your mountain bike fitness before your MTB holiday?"
"How important is your mountain bike fitness to your enjoyment of your holiday?"
These are questions we get asked a lot from people who have booked a mountain bike holiday with us. The answer is that we group our guests according to fitness and skill so you will always be with a group which is around your level. However, having a good mountain bike fitness can really help you enjoy your holiday. In this article I'm going to give you some tips from us and also from Ben who owns The Strength Factory as well as a discount on Ben's training programs for our guests.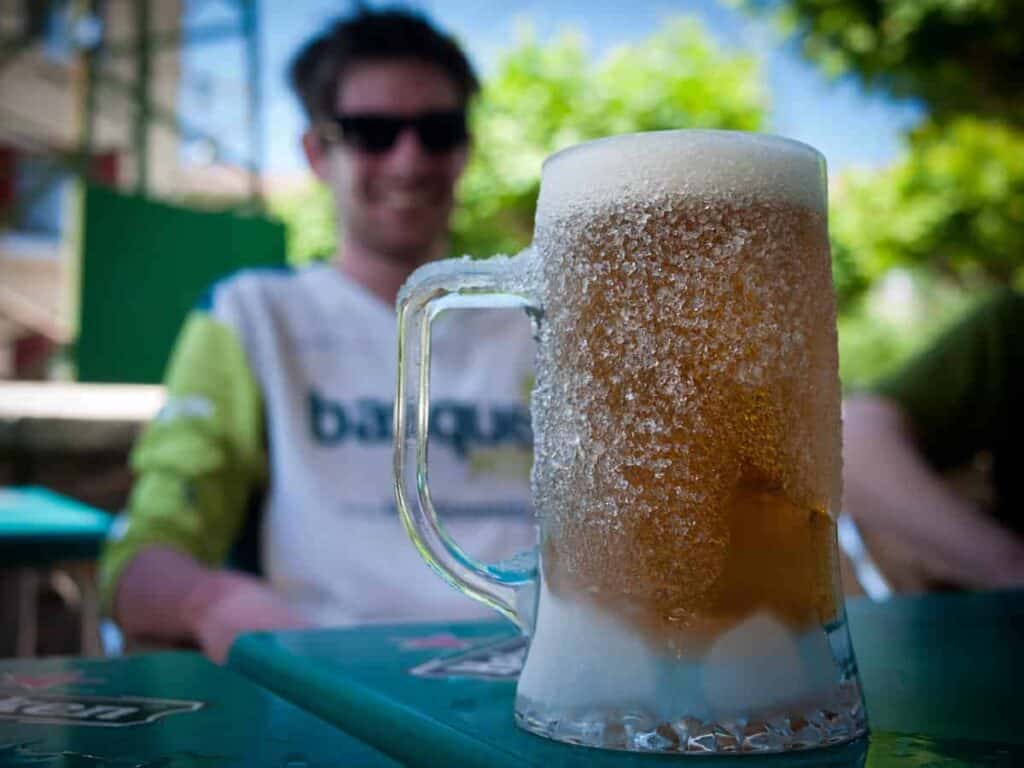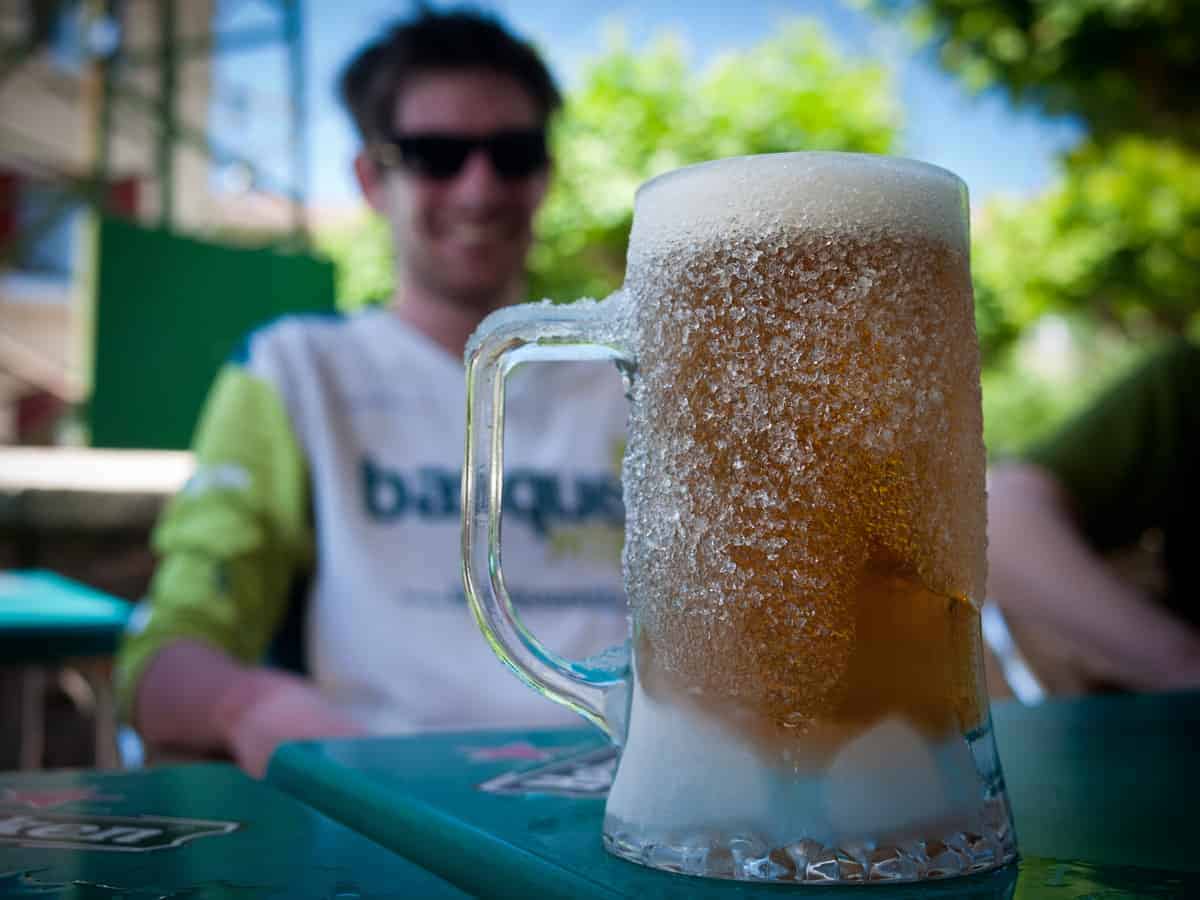 Interview with Ben from The Strength Factory
Ben Plenge runs The Strength Factory. He helps professional mountain bike athletes all across the UK and Europe to train and reach their maximum potential. One of our regular guests trains with Ben so I had heard a bit about his business, and I had seen the results. Last year I was talking with Ben about our holidays and his training programs and we agreed that Ben would provide a discount code for our guests and also give us some pointers about how to train for and survive a mountain bike holiday.
---
Hi Ben, can you please tell me a bit about your background and how you started The Strength Factory?
"I've been a mountain biker since 1995 when I got my beloved Kona Fire Mountain. I was pretty obsessed with mountain biking and BMX until 2002 when I joined the Army. Army life and plenty of travel meant about 8 years away from regular riding, but when I retired as a captain in 2010 I went straight out and got my first full suspension bike. I haven't looked back since.I started Strength Factory in Spring 2014 and since then I have been lucky enough to coach some of the World's fastest riders, including Charlie Hatton and Mike Jones as well as free ride star, Veronique Sandler. I also work with age group racers and weekend warriors from all across the UK, balancing work and family life with training and having fun."
---
What would your top tips be for preparing for a multiday mountain bike holiday?
Obviously one tip is to follow your program but maybe some more basic things people can do to prepare for long, rough descents, especially if they live somewhere without great biking!
"Priority 1 is to address little injuries or niggles. If you back or knee hurts on a 2 hour ride on a Saturday then it will ruin a riding holiday. Get booked in with a physio and do the rehab so you turn up injury free.Condition your hands and body to more downhill time by getting an uplift or two in the run up to your trip. The gym can get you stronger, but nothing conditions the hands like actual riding."
---
Do you have any tips for recovery between days on a holiday. We see a lot of people getting progressively more tired and struggling towards the end of the trip.
"Learn how to look after yourself and recover at the end of long riding days. Foam rolling, mobility and breathing exercises are all great ways to help you recover so you can go again the next day….. and the next!I don't want to ruin your trip, but laying off the booze will help you recover by improving the quality of your sleep. Finally, it is your strength and fitness that determine how tired you are at the end of a given day. Fitter and stronger = less fatigue. This is then exaggerated over the course of a week of riding. In particular your aerobic fitness will let you recover quickly each night as well as helping you at altitude."
This is a really good interview with Ben about winter training. Thanks to the Downtime Podcast.
Some Advice from the basqueMTB Guides
We see a lot of people on our holidays who could have benifited from more preparation. Of course, you don't need to prepare to do a holiday, beyond riding regularly, however some preparation can help you get the most from your trip. I think that what Ben nails it when he says that the fitter you are the more resistance to fatigue you have during your holiday. We see a lot of people start day 1 very fit and fast, only to have to start skipping runs by the middle of the week. Some of our tips would be:
Get Strong: Fit is great but for these long descents you need strength. Some upper body and core strength will really help you.
Descending Practice: This is really important. So many people have hand problems or arm pump problems. The descents here are long and often tough. Doing some uplift days in the run up to your holiday would be a great preparation. You do not need to push too hard, don't break yourself before your trip! The important thing is to get some days with plenty of descending without many breaks during the descents. Build up to be able to ride to to bottom without stopping. Then repeat.
Flexibility: This really helps, so get your muscles stretched and work out any of those niggles you have. Ben's program helps here, also some yoga really helps with this.
Sort Your Kit: Do not come on holiday with new grips, gloves, pedals. Test your gear before you come, get used to it. If it doesn't work for you then do not bring it on your mountain bike holiday!
Nutrition: Think about what you are going to eat DURING the day and at the end of the day. For example, from personal experience I don't do well at breakfast, I find it hard to eat enough. During a week, (or year) of riding most days this is a big problem. I know this and I take snacks for the mid morning when my appetite comes. I take protein bars because I find it works for me better than standard "trail" bars. I have one at the end of the day too. The other thing for me is drinking, I tend not to drink enough, so for hot days I make sure I have a tasty electrolyte powder. Test if before you come! It is no fun spending your evenings on the toilet!
Ben´s Strength Programs
I (Doug) tried Ben´s strength programs before writing this article. I have previously used other training programs and have noticed massive benefits. Unfortunately when I was testing Ben's programs we were hit with CoVid and to be brutally honest my motivation just wasn't there at all. I have spend 2020 doing a lot more trail building than actual riding. I was able to test parts of the program and also compare it to other programs I have tried in the past.
There were two programs which I tried. The first was an entry level program called the Bodyweight Strength Program. This was fantastic and really fitted well with me. I spend quite a bit of time on the road and this didn't need any special equipment or gym access. The program was easy to follow. I think that the effectiveness really speaks for itself, looking at the people Ben is training!
The other program I tried was the Complete MTB Program. This is a monthly subscription and is really in depth. There is a great app which talks you through the exercises and allows you to record your training. The documentation is really well laid out and very extensive. I really liked the inclusion of tests into the program so you could monitor progress, that was something which really works and (in a normal year!) would really motivate me.
Another thing I really appreciated with The Strength Factory was how well laid out everything was, with apps and videos to show you perfect form. It makes it a lot easier to follow than other programs I have tried in the past.
Guide Tips
I asked the guides for some tips about surviving a week of mountain biking. Here are some of the tips we came up with, I hope that they help!
"Maximum 3 small beers a night, one glass of wine with the meal, and plenty of water. It works for me and makes a massive difference by the end of the week."
---
"15 minutes of foam rolling each night, helps the muscles recover in time for the next day."
---
"Miss runs when you are tired. Doing runs when you are exhausted just means you risk a crash and also you miss that opportunity to recover a bit and do a run you are capable of enjoying."
---
"Eat. Don't pass an opportunity to eat. Be responsible to take snacks with you which you know will work for your body."
---
"Don't turn up without having done plenty of riding! It sounds obvious but plenty of people turn up without having ridden much. Even if you are not able to properly train, set yourself the target of riding at least twice a week, one longer and one shorter."
---
"Get your bike sorted. Brake lever angles, grips, saddles etc really make a massive difference. Set up your suspension properly and ask the guides for help if you are not sure."
---
Typical Schedule for Our Mountain Bike Holidays
Typically our holidays have a minimum of 3 days riding in a row. That means that we ride 3 days, rest a day and then ride 2 more days. Other holidays we ride for 6 days in a row, without a break. It's tough! There will be several runs in a day and there is always the option to miss a run and get an early beer, or even just relax in the van and enjoy the views.
Details of The Strength Factory
Details: https://thestrengthfactory.uk/
Ben is offering a 20% discount on the first 8 weeks, get in touch with me for a code if you are a past guest, or are booking a holiday with us and want to give the guides a hard time on the trails!
Book your BasqueMTB Mountain Bike Holiday!
Check Our Latest Stories