There are lots of guides on how to travel with your mountain bike, especially how to fly with your mountain bike. It is really surprisingly easy. Rather than providing a step by step guide I´ll talk you through some of the ways our guests arrive with their bikes, some links and some things to watch out for.
If you don´t want to travel with your mountain bike then hiring is a good option and we have really good hire bikes. Often if you are coming from outside Europe it is actually cheaper for you to hire a bike when you get here.
Flying With Your Mountain Bike
For a regular bike, in many ways flying is the easiest way to travel with your mountain bike. It really is very, very easy. You need to book it in when you book your trip, and there will be some charges which depend on your flight operator. Then you have a few options for how to package it. The only damage we have ever seen (with over 5000 visits) was bent disc rotors from people who hadn´t removed them. We have had less than 5 groups arrive without their bikes and all of those were with us within 48 hours.
---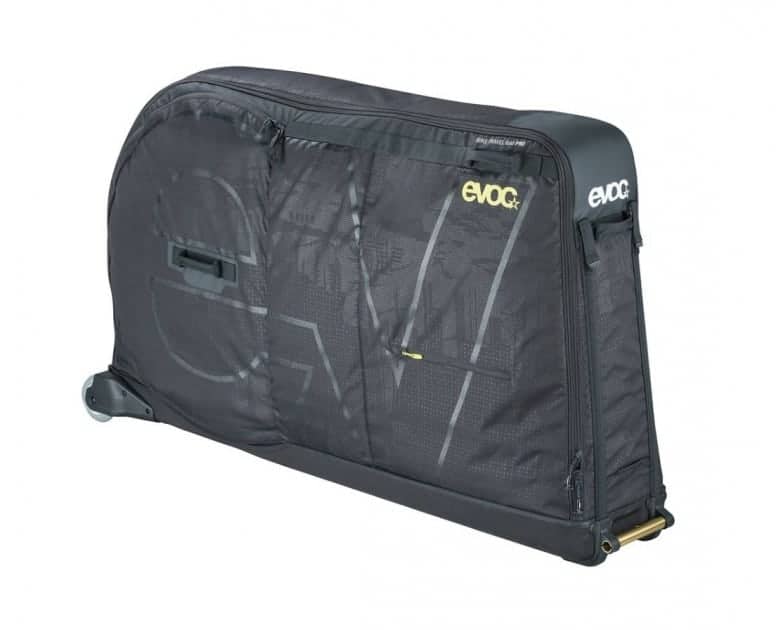 This video helps with a cardboard box.
---
The Cheap and Difficult | A Cardboard Box
Go to your bike shop and ask for an old bike box. They will probably be pleased because you will save them the hassle of dumping the box. Also it´s a good moment to get some spares for your bike or some fuel for your trip.
The GMBN video above is good, however I´d recommend using foam pipe lagging for the frame and thick cardboard to seperate the wheels and handlebars from the frame. Remove the disc rotors, honestly, trust me.
Honestly a cardboard box is a last resort if you plan to travel with your mountain bike It is a hassle to move anywhere, there is more likelihood of damage and packing takes ages compared to one of the other options.
The Expensive and Easy | An Evoc Bike Bag or Similar
I would say that 90% of the people who fly for one our our mountain bike holidays pack their bikes in an Evoc bike bag, or one of the similar ones from CRC or similar. These offer great protection and the faff factor is really low. You can go from bag to riding within 10 minutes with a bit of practice. In our opinion the Evoc is head and shoulders above the competitors, the price does reflect that though.
Hire a bike bag or box.
If you don't plan to travel with your mountain bike regularly then hiring is a great option. Rigid bike boxes are great but remember that enduro bikes are getting longer and wheels have gotten bigger. Make sure that the bike box can accommodate your bike so you aren´t panicking the day before your trip. There are LOTS of places to rent Evoc bike bags or similar, check your local shops, ebay and forums such as Singletrackworld for advice. If you don´t travel regularly this is a great choice.
I wrote a blog around 10 years ago detailing how to pack a bike bag. Honestly, all that is totally irrelevant now, I wont even bother linking to it, the new generation of bike bags removes all that hassle and preparation. If I was travelling with my bike I would either buy or hire an Evoc Pro bike bag for your trip.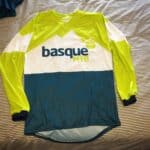 Doug (basqueMTB)
There are a few points to note when you are flying with your mountain bike.
Deflating your tyres. There is really no need for mountain bike tyres, the pressure difference isn´t that big. Maybe just drop them down to 10-15psi so that if you´re using tubeless tyres they don´t leak sealant everywhere. If you´re asked if you´ve deflated the tyres you can correctly say that you have.
Deflating shocks and forks. See above for my advice!
Insurance. It is definitely worth getting holiday insurance for your bike so that if it is damaged during your trip you can claim. Many policies will cover crash damage as well.
Flying With Your E-Bike
Currently it is difficult to fly with your electric bike. If you are travelling with your e-bike then I really recommend driving. There are two issues, one is the battery and the other is the weight. The problems are not impossible to surmount, however often if you aren´t driving it is easier to just hire a bike from us.
Problem 1: Weight
The best way currently is to take your bike in a bag, using one of the methods above. Note that you need to keep the weight below 25kg or the airlines won´t handle it. Removing the battery is essential for this, (see below).
Problem 2: Battery
The battery appears to be the main issue for flying with your electric bike and there are very few ways around this we have observed. Many airlines allowed batteries up to 100WH, however all mountain bike batteries are bigger than this.
Mail your battery before the your mountain bike holiday starts. You can mail it to us and we will keep it for you and send it back to you after your holiday. You need to talk to the shipping company because the batteries class as hazardous material and there will be paperwork and cost associated.
If you are coming in a group then what you can do is that most people fly with their bikes and one or two people drive with all the batteries. This seems to work well and the 2 drivers can be switched for the way home.
If you are lucky and your battery is the same as one which we have we can rent you the battery for the week. This is getting harder and harder as batteries become more and more specific to the bike frame.
Drive With Your Mountain Bike
If I was travelling within Europe I´d take the risk on the train and drink wine and read my book all the way to my destination.
If I was travelling with friends, or taking an ebike, I would share driving with as many of them as I could fit in my van or car. Tunes on the stereo and share the drive.
If I was going to the UK or USA then I would fly of course!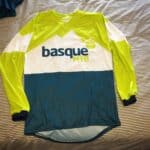 Doug (basqueMTB)
---
This is a really easy way to travel with your mountain bike and lots of our guests arrive with their bikes in the car. The beauty is that you can visit some places on the way there and back, you can take plenty of spares and you can also load the car or van with Spanish wine and dried meat to take home with you!
There are a few things to watch out for and I´ll go through them here.
Local Regulations
Be aware of the local restrictions for how you can travel with a bike in your car. It is essential that the number plate and lights aren´t obscured and that the bikes have a warning plate on the back. Check this for each country you need to travel through. Additionally in Spain at least, you can´t have the bikes loose in the back of your car.
Heights Restrictions
If you take the bikes on the roof REMEMBER! There are height restrictions on the ferries and on the tolls on the motorways, remember that!
Security Overnight
If you are stoping think about how you will secure your bikes. Don´t leave them in the back of a car, or van, outside a hotel unless you are really sure it is secure.
Driving from the UK
There are two main options.
Take the shorter ferry, or the tunnel, to the north of France and drive around 12 hours down the great but boring French motorways. Expect tolls to cost around €100 each way for a car.
Take the longer ferry to Bilbao or Santander and then you have a short, and cheap, drive of around 2 hours to our base in Hondarribia.
Take the Train With Your Mountain Bike
You would think that the train would be a really easy way to travel with your mountain bike wouldn't you? London to Paris on the Eurostar and then Paris to Irun on the TGV. I have done it and it was brilliant, however the problem is that the actual luggage restrictions prevent you taking your bike. While you will often find that you are not faced with any problems if you turn up, in theory the conductor could refuse you entry for your bike bag.
In practice I believe that if you turn up with an EVOC bike bag (other makes exist and we really do not have any connection with EVOC, I dont even own one of their bags!) and a sensibly sized rucksack then you will have no problems. I have personally done this and I know several guests who have travelled like this and it has been fine. I guess it depends on your attitude to risk!
Check Our Latest Stories